The Ffa Da roastery is currently undergoing a make over therefore this may cause a delay in you receiving your freshly roasted coffee! Please email me on info@ffada.co.uk. if you need your order in a hurry and I'll try my best to sort it out for you! So the story
begins
The mission was to find quality in a cup
The perfect delicious full bodied cup of arabica coffee
Returning to my roots in North Wales
Family life by the beach, living in Harlech, Snowdonia, life is good, but the coffee was NOT so good!
As a science teacher I had this need to read, explore and experiment, this mission was taken to the next step. The experiment in my kitchen began, beans were sourced from all over the tropics and cupping sessions became an obsession, results were amazing and so was the feedback.
Once you have tasted a cup of freshly roasted coffee there is no going back. There was a real lack of this taste in North Wales. Could I provide this delicious tasting coffee to our coffee loving locals? The dream was starting to look like it could become a reality.
My obsession continues with the need to educate others about speciality coffee.
Along with our eco ethos we care about ethical sourcing
We only buy our green beans from suppliers who are committed to ensuring that all workers in their global supply chains enjoy safe and fair treatment in their workplace who also comply with the modern slavery policy.
We hope you enjoy our delicious selection of single origin and coffee blends. Only the best coffee beans are roasted in our roastery. We don't offer coffee subscriptions but you will be invited to be a Ffa Da Friend if you purchase frequent 1kg bags of coffee from us, and you will receive free postage on your 1kg bag purchases. We also offer eco packs where your 200g of coffee is posted and will fit through your letter box.
If you are looking at buying speciality coffee, buying smooth arabica coffee or buying artisan coffee you are in the right place. Get your orders in, become a good bean!
Enjoy Ffa Da x
Our Coffee Range
Freshly Roasted Coffee Beans, Delivered.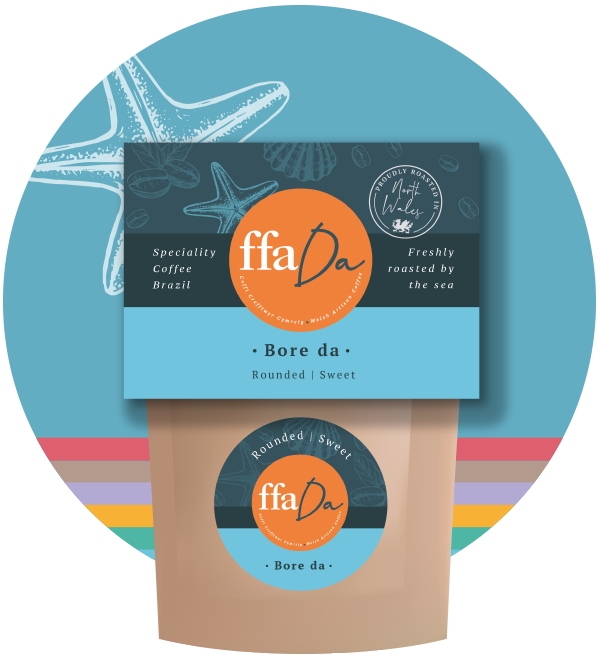 Bore Da
Bright | Rounded | Sweet
Speciality Coffee Brazil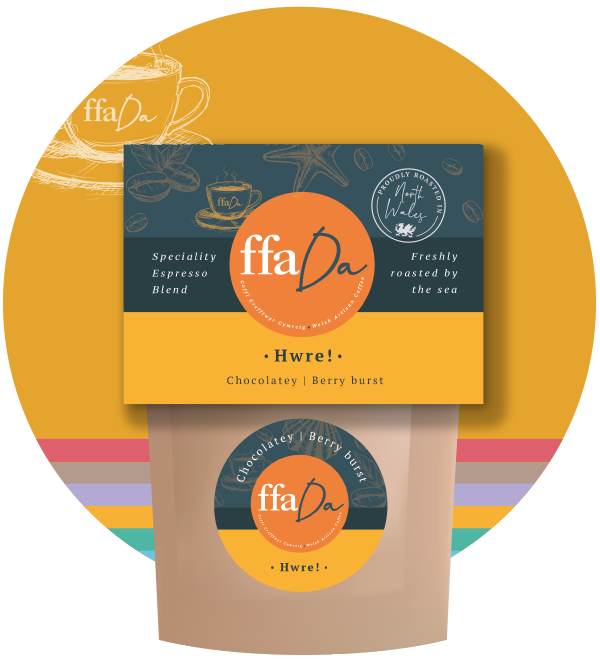 Hwre!
Chocolatey | Berry Burst
Speciality Espresso Blend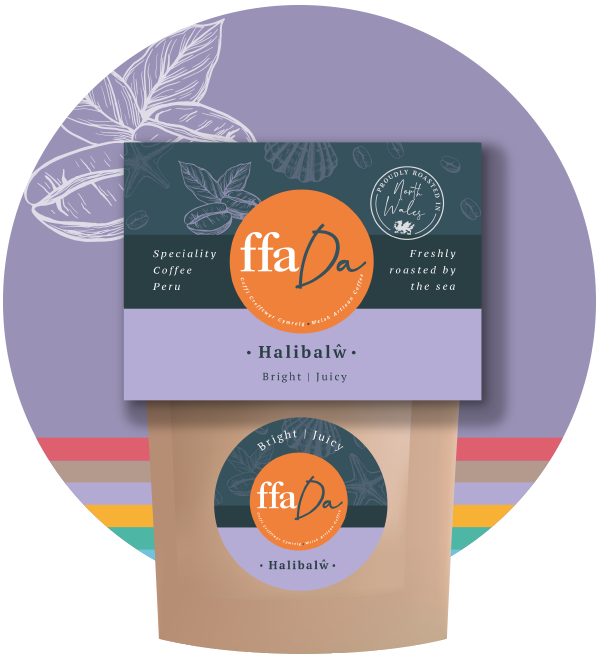 Halibalw
Bright | Juicy | Nutty
Speciality Coffee Peru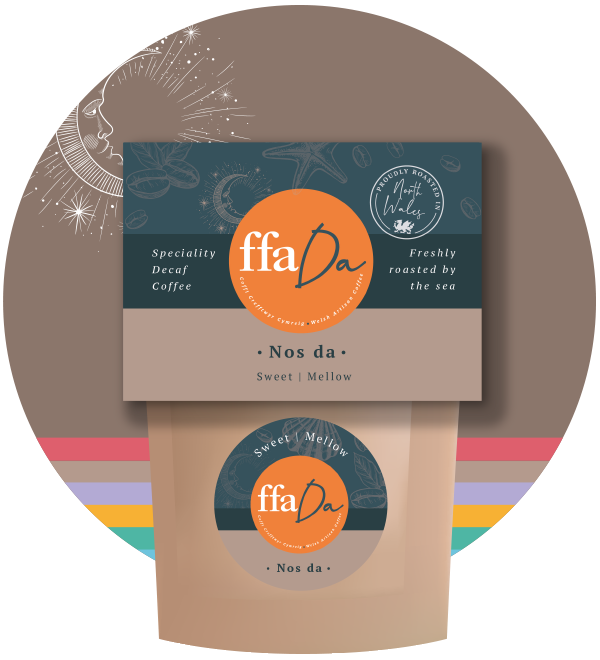 Nos Da
Sweet | Mild
Speciality Decaf Coffee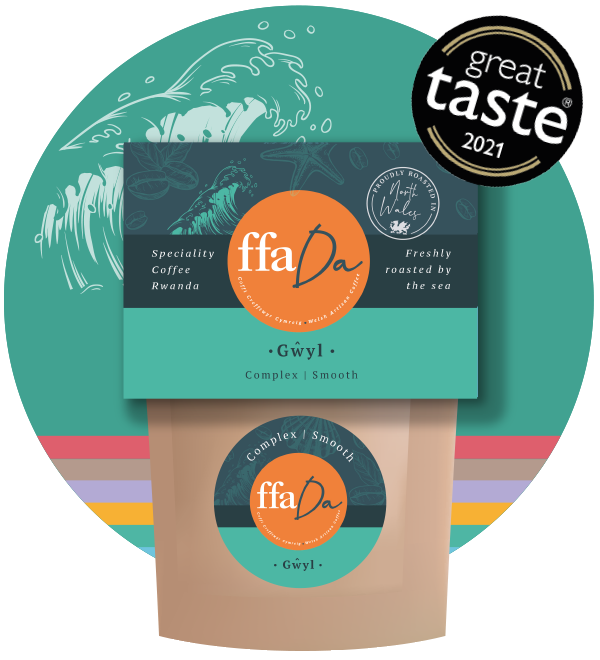 Gwyl
Complex | Smooth
Speciality Coffee Rwanda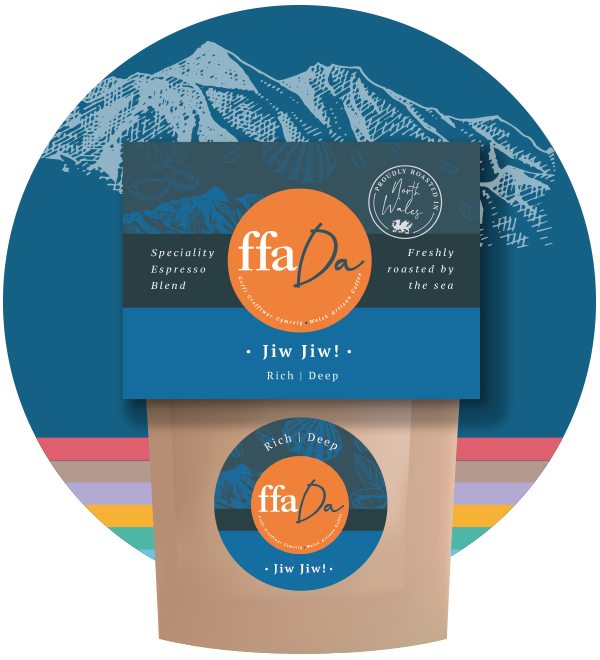 Jiw Jiw
Rich and Deep
Speciality Espresso
Blend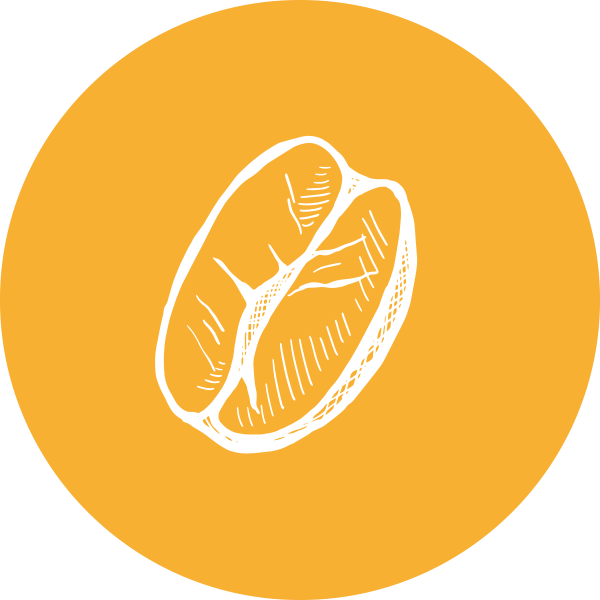 Finding good coffee became a mission, then an obsession, now my dream!
Roasted, tasted, enjoyed!