The Ffa Da roastery is currently undergoing a make over therefore this may cause a delay in you receiving your freshly roasted coffee! Please email me on info@ffada.co.uk. if you need your order in a hurry and I'll try my best to sort it out for you!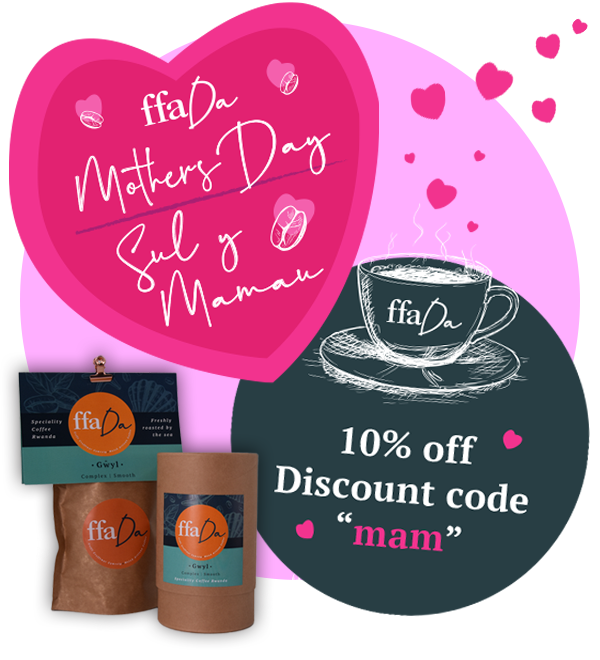 Mother's Day Gift Ideas
Make sure your mum gets the best coffee on mother's day
Looking at getting something special for your Mum this year?
Try our delicious Halibalw, single origin coffee from Peru or our Gwyl, single origin coffee from Rwanda.
These two coffees have always been a hit with females they offer a fruity, mellow, smooth and fragrant cup of coffee.
Beautiful ground for cafetiere. The Rwandan beans are farmed on a female run farm in Nyamunlinda, lets have a bit of girl power and support these ladies!
Check out our gift packs and use our amazing 10% off using code "mam" on all mothers day orders!
Happy Shopping x